In the category of "Pens I will never own"…
Montblanc's One-Of-A-Kind Pen Is A Dazzling Tribute to Hannibal Barca

The latest High Artistry Homage to Hannibal Barca is a dazzling example of Montblanc's commitment to pens.

…Montblanc's ingenious rollout of the limited edition Lorenzo de Medici Patron of Art collection in the early 1990s drew attention to pens as an upscale accessory, putting the familiar snow-capped shiny black Meisterstück pen in the hands and pockets of the elite worldwide. Since then, the company has maintained focus on its regular production pens while promoting a seemingly boundless array of limited editions, many of which recognize high-profile individuals from a variety of callings. This latest High Artistry Homage to Hannibal Barca is a dazzling example of Montblanc's resolute commitment to writing instruments , stretching the edges of possibilities with new purpose, products and techniques.

The pen combines a variety of proficiencies rendered in-house by Montblanc's well-practiced designers, toolmakers, engravers, stone cutters and setters, and many more. I must interject here that first and foremost, this is a pen, with all the requisite features of a fine writing instrument. It has an Au750 gold nib studded with two brilliant-cut diamonds (Montblanc is one of the few manufacturers that still makes its own nibs, which are tested aurally for signs of scratching or other imperfections), smooth-action piston filling system, and balanced weight despite its sparkling heft (that's a 6.03-karat brilliant-cut diamond on the crown, in case you're wondering). On top of all that, its Zaim Kamal-inspired aesthetics take one on a dramatic tour of Hannibal and the second Punic War with well-conceived details like an engraved map of Hannibal's route from Carthage to Rome on the gripping section and armor-like engravings on the cone….
https://www.forbes.com/sites/nancyolson/2017/09/15/montblancs-one-of-a-kind-pen-is-a-dazzling-tribute-to-hannibal-barca/#23a4edde48a4
Montblanc pays homage to Hannibal with diamond-topped artistry
…Unveiled at an exclusive invitation-only event in Singapore for less than 200 worldwide VIPs and media (of which STYLE was one), Montblanc's High Artistry Homage to Hannibal Barca Limited Edition is inspired by the tale of a genius Punic military commander from Carthage, named Hannibal Barca (247 – between 183 and 182 BC), who fought his way over the Pyrenees on elephants from Spain and scored three dramatic victories in Italy….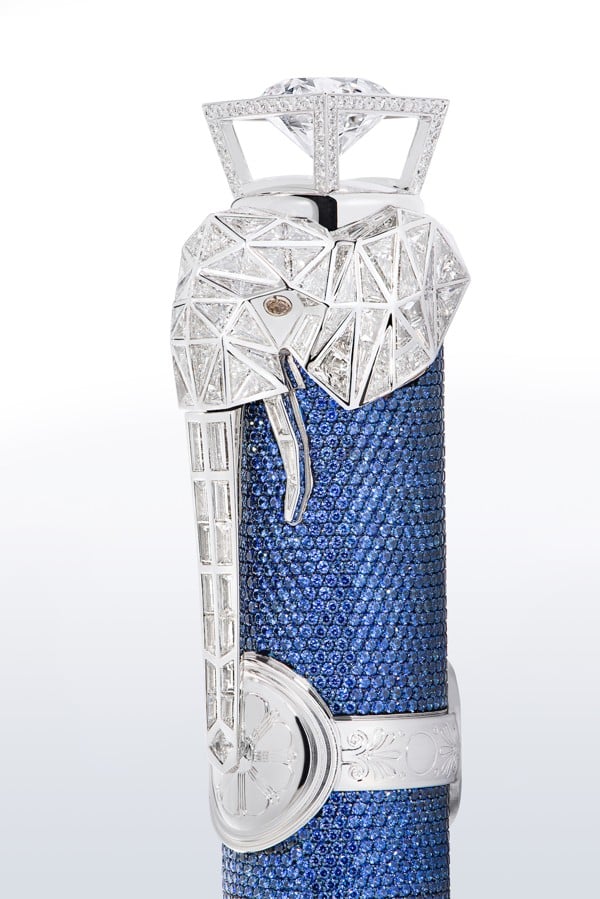 …High Artistry Homage to Hannibal Barca Limited Edition 1
This unique piece, priced at a whopping 1.5m euros (over HK$14 million), which features white gold and diamonds offset by a full pave of blue sapphires is undoubtedly the highlight of the collection. The elephant trunk clip is said to be one of the most sophisticated clips ever conceived by Montblanc with all stones set on clip and elephant head of the cap individually cut and set by hand requiring months of meticulous work….
http://www.scmp.com/magazines/style/news-trends/article/2111576/montblanc-pays-homage-hannibal-diamond-topped-artistry